For Thanksgiving, I went down to Cape May with my wife. One of the great joys of Cape May is the many antique stores in the area. Having went only the month before, I was fairly certain there were some cards in the area that I was interested in adding to my collection. More specifically, there were a couple of T206s which I already owned an example or three of and wanted to add another to my set.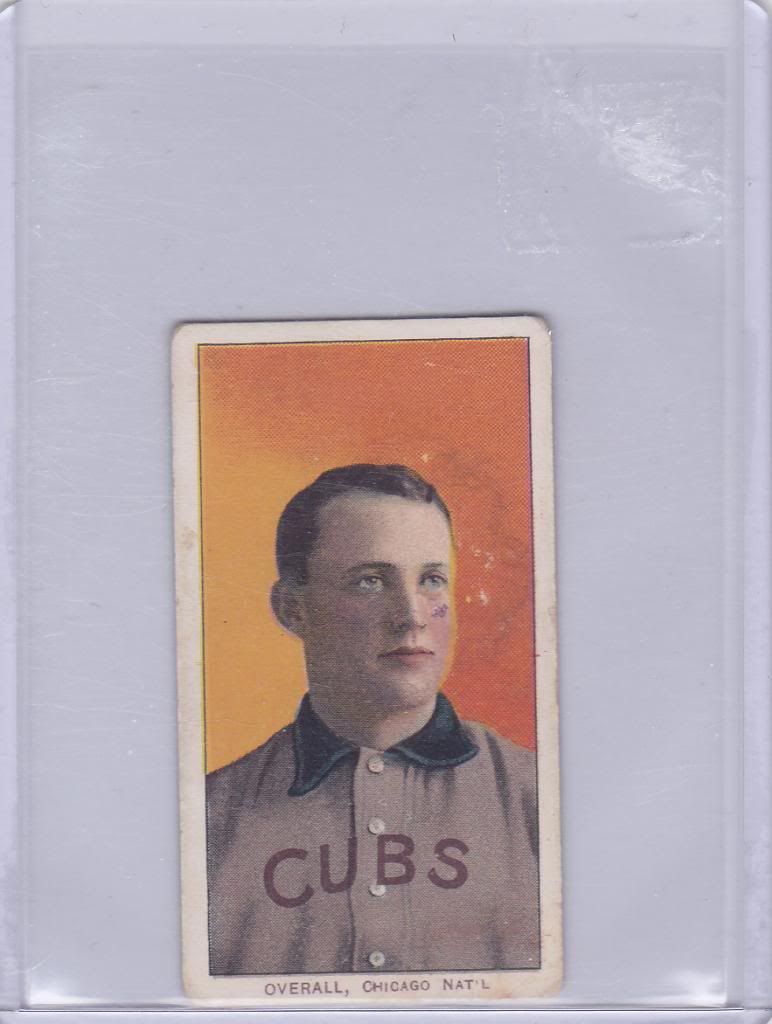 From the front, the Overall above is not very different. The orange is strong on the card, which is always good, but the front of the card is not as nice as the Overall Portrait which I purchased at the East Coast National in August. Given that, there is no real reason for me to buy this card, since "own a better version."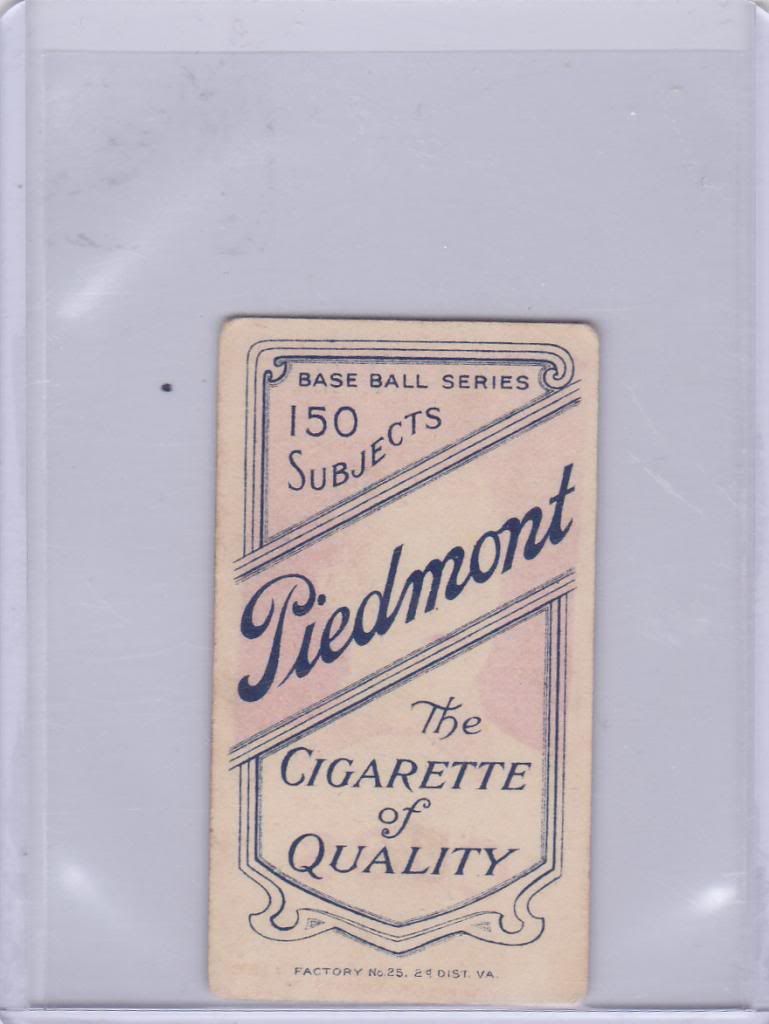 As you can see, it is the reverse which led me to purchase this card. Coloring the upper parts of the Piedmont back is orange ink. Orange ink which is similar in shape to the front of the card. This is what is known as a "Wet Sheet Transfer" or ghost image T206 cards are lithographs, which were inked onto the card. Should you overink the card, when the next sheet of cards was laid upon the cards, some of the ink would transfer from the wet sheet to the other side of the card. In some instances, you will see an overinked reverse stained onto the front of the card.
So, with this I added my first ghost image to my collection, though given the title and my first hand knowledge of what I purchased, the story does not end here, but that is more of a tomorrow post.