On Friday, I found that 2012 Topps Series 2 packs were on sale for a dollar each and seeing a good sale, I couldn't pass on such a deal and have ten in my possession. Of course, since they are unopened, there is not much to say so far.
Of course, a few weeks ago, I purchased one of those delightful 2012 Topps repack boxes, where they promise you $35 dollars worth of value for only $20. Inside were the standard 11 packs, 2 Topps Chrome, 3 Bowman Platinum and 6 Topps Allen and Ginter packs. On the whole, this was much better than the last repack box, as there were no creased cards, no 1988 Score and cards worth scanning. OK, I only scanned cards from the first set of packs that I opened, but seriously, they were worth scanning. I might just reveal the whole box below, as which point you will know what case hit I pulled. Yes, there was a case hit in one of these re-pack boxes.
Without further ado:
Pack 1 - 2012 Topps Chrome
33 - Tommy Hanson
39 - Jacob Turner
51 - Torii Hunter
103 - Cliff Lee
Topps Chrome was the disappointment of the box, though I was not surprised, since Topps Chrome always disappoints as the cards always bend and never take into account they are replacing the white on the card with some type of silver.
Pack 2 - 2012 Topps Allen and Ginter
58 - Ryan Braun
164 - Ike Davis
233 - Shawn Marcum
WIN 43 - Justin Verlander
Deputy Danny Young
Mini 3 - Miguel Cabrera (A&G Back)
The cards don't come out of the pack in this order, but I have a strong need to organize and sort things. Knowing nothing about Allen and Ginter, I scanned the back of the card, failing to realize this was the standard back. I suspected there were statistic backs or backs that matched the original, but I have since been disabused of this notion. And honestly, the back of the card is equally exciting in this case.
Pack 3 - 2012 Bowman Platinum
2 - Joe Mauer
3 - Liam Hendriks
18 - Tommy Hanson
BPP-9 - Travis D'Arnaud
Let's just say we will see versions of at least two of these cards again in the box. Even in a repack box, Topps manages to get the collation wrong.
Pack 4 - 2012 Topps Allen and Ginter
27 - Ricky Nolasco
37 - James McDonald
114 - Johan Santana
BH-20 - Jose Bautista
WIN 73 - Ryan Zimmerman
Mini 274 - Derek Jeter
Nothing says difficult to complete set like getting three base cards in a pack of six cards. Nothing. I probably should have scanned the Batista or the Jeter, but I didn't, so you can use your imagination.
Pack 5 - 2012 Topps Allen and Ginter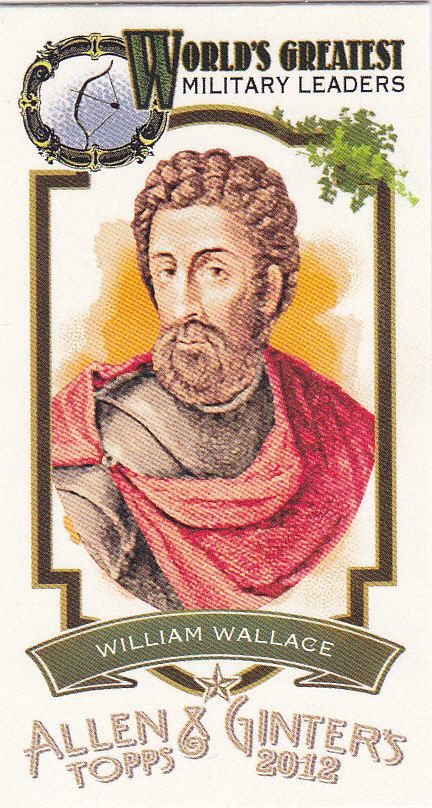 8 - Mitch Moreland
85 - Curly Neal
148 - Carlos Gonzalez
252 - Tsuyoshi Wada
306 - Ryan Howard
Mini ML18 - William Wallace
I thought the Wallace card was interesting and there was still room on the scanner. There was a shortprint in the pack as well, making it feel more special than it is. It also contains the first card I would definitely keep, which is the Curly Neal, since anytime you can get a sportscard of someone on the
New Scooby-Doo Movies
, you have to keep it.
Pack 6 - 2012 Topps Chrome
16 - Jose Valverde
29 - Carl Crawford
61 - Eric Hosmer
138 - Ryan Vogelsong
This pack made me long for the first pack of Topps Chrome and is really the worst of the box.
Pack 7 - 2012 Topps Allen and Ginter
25 Shin Soo Choo
183 Jackie Joyner Kearse
203 Ian Kinsler
HTP 9 - Discovery of the New World
WIN 66 - Sparky Anderson
MINI 77 - Chris Young
Three base cards, a card that is factually dubious as best, a mini and a What's in a Name card. I really hate the What's in a Name cards. They exist only to force you to buy more cards to try and complete a set.
Pack 8 - 2012 Bowman Platinum
16 - Mike Trout
91 - Cliff Lee
BPP 44 - Noah Syndergaard
TP-TS - Tyler Skaggs
I really should've scanned the Trout or the Skaggs. And if you are interested in players traded for R.A. Dickey on Bowman Platinum prospect cards, this was the repack for you.
Pack 9 - 2012 Topps Allen and Ginter
52 - Cameron Maybin
76 - Michael Bourn
181 - Joe DiMaggio
217 - Brian Wilson
320 - Jonathan Papelbon
Mini MM14 - Igor Stravinsky
Four cards for the set, five with a shortprint. Topps was falling down on the QC job in this pack. Plus an interesting mini. Thinking about this, with all of the minis, they must be very limited even with a regular back and a pain to put a set together of. Saying this, I realize that I started a 2010 Topps T206 Mini set, but at least there weren't additional cards stealing slots.
Pack 10 - 2012 Bowman Platinum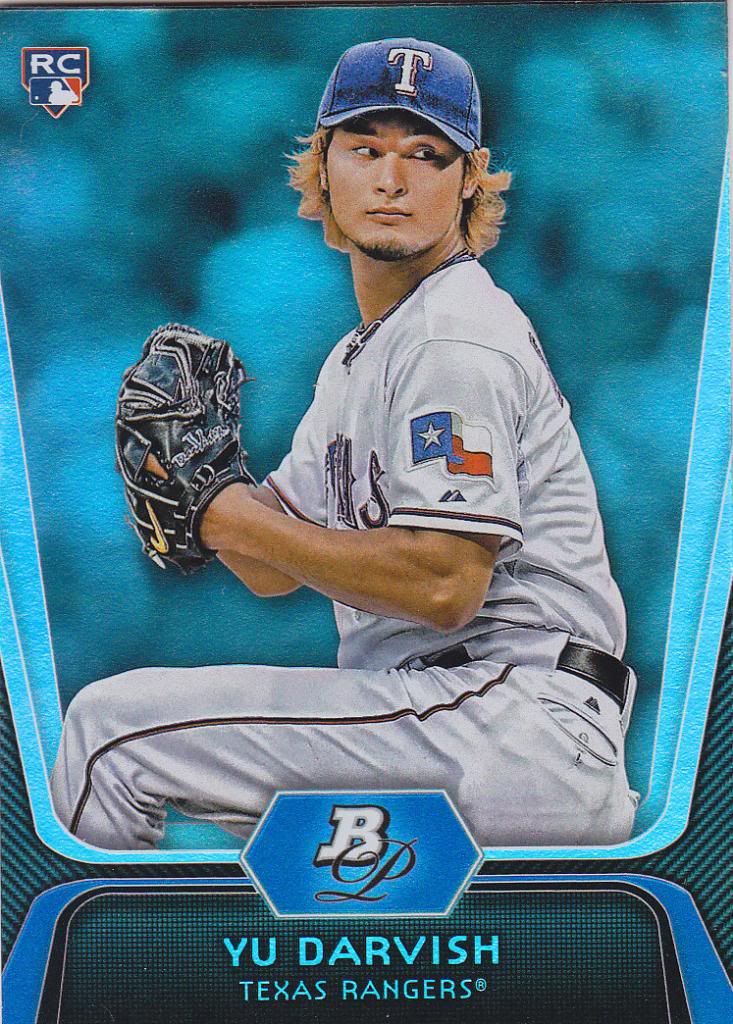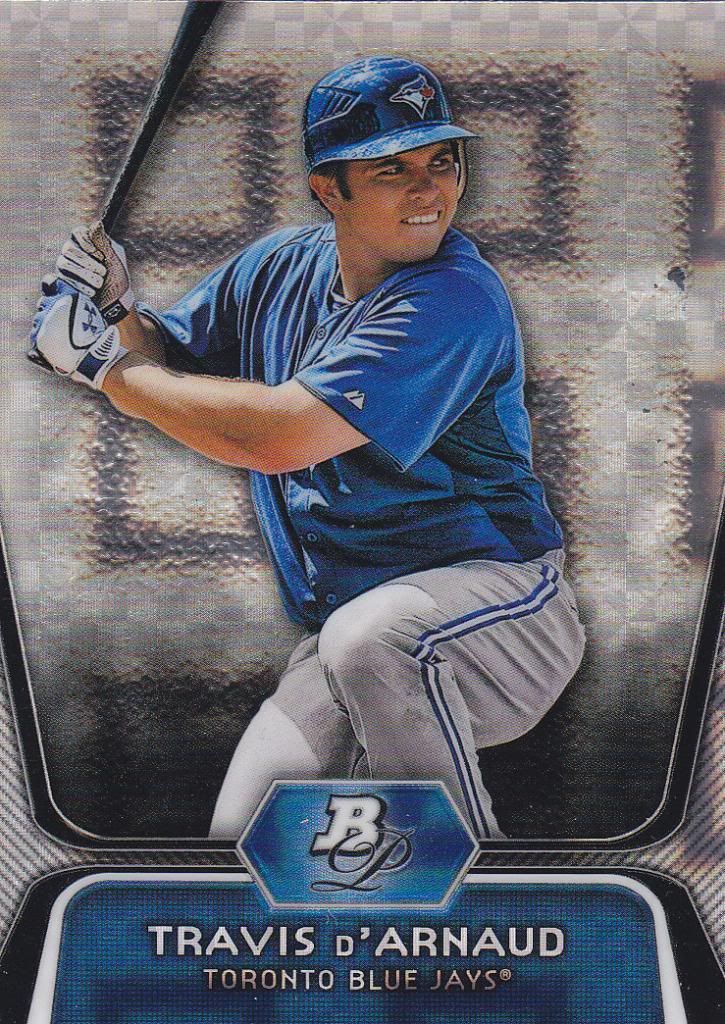 3 - Liam Hendriks
9 - Yu Darvish
48 - Kirk Nieuwehhuis
BPP 9 - Travis D'Arnaud X-Fractor
Two scans! And this isn't the best pack in the box. Though it was nice to pull a Yu Darvish and D'Arnuad
is a X-Fractor. Of course, I had to research on the internet what I pulled to find out it was some kind of box hit. So, I have the regular and the X-Fractor, along with the Syndergaard, which means I too can trade for R.A. Dickey to pitch for my softball team next year, except for the lack of a softball team and the money to pay his contract issues.
Plus, there is a second Liam Hendriks for good measure. Of course, since this was the first time I heard of him, I found it hard to understand why he had a card in this set, but you let those things go after a while.
Pack 11 - 2012 Topps Allen and Ginter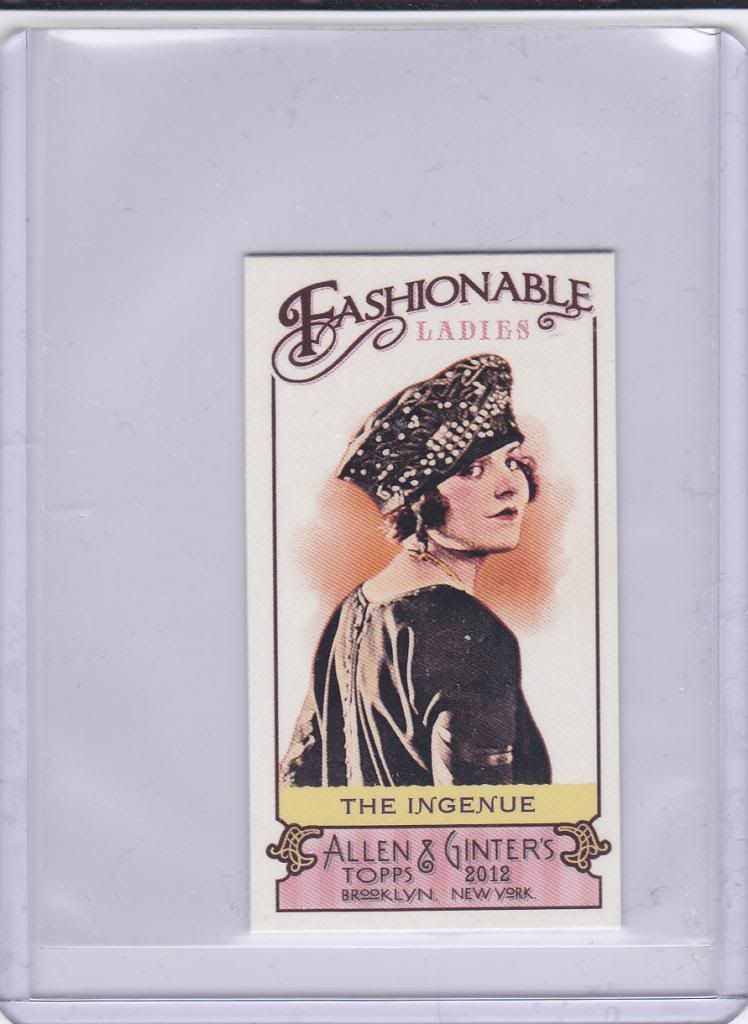 7 - Mickey Mantle
109 - Tim Lincecum
136 - Jacoby Ellsbury
181 - Freddie Freeman
334 - Adrian Beltre
Mini FL9 - Fashionable Ladies The Ingenue
Look, it's Mantle as number 7. And five base cards with a short print. And then I looked at the mini. And I looked at the package and I looked at the mini again and couldn't find it on the list of inserts with pull rates. I ran a quick search on eBay from my mobile phone and only found three for sale, which indicated they might be quite rare.
Further research led me to believe that I pulled a case hit, as they were distributed one per case. Quite impressive for a bunch of packs likely pawed over and sorted through prior to repackaging. On the whole, this was a much better experience than the last repack box and if I was more interested in 2012 Topps products, I would heartily recommend this to other purchasers, since I don't, I would not purchase any more, since aside from the Curly Neal, there is nothing else that I am wedded to keeping.