In my youth, I was likely the only person who watched the spectacle of Senior League Baseball on SportsChannel. Of course, I was also likely the only person who would sit there and watch the thirty minute show of box scores, which was akin to reading the box scores in the slowest way humanly possible. I reckon this says a great deal more about me than it does SportsChannel, but I digress.
Given my love of watching elderly athletes in bright colored polyester, I always wanted to obtain a set of Senior League cards. Of course, my local cards stores never carried this fine set and I never could pull the trigger on overpaying for the set from an advertisement in the back of Beckett. However, last week, I found one at a very reasonable price and had it sent on its way to my home.
The set itself was made by Topps Ireland, who also made the Topps mini set back in 1988 as well. The cards are on a slightly thinner stock than those found in a regular set. The thinner stock is somewhat disconcerting, as the cards almost feel flimsy. Even stranger, if you were putting together a set with 132 cards in a box, would you place them randomly or instead, might you place them in numerical order. Topps believes you would prefer to sort the entire set to see if something is missing, rather than see the first card be 1 and the last card 132. Since I enjoy sorting cards, this was a major plus, however, any rational person would choose a pre-sorted set.
The cards have some interesting images. Al Hrabosky, for example, traded his fu manchu for a tough guy beard which would offend Walt Frazier and Keith Hernandez with its greyness. I also want to like the wooden border, but it was done far better on 1987 Topps but two years earlier.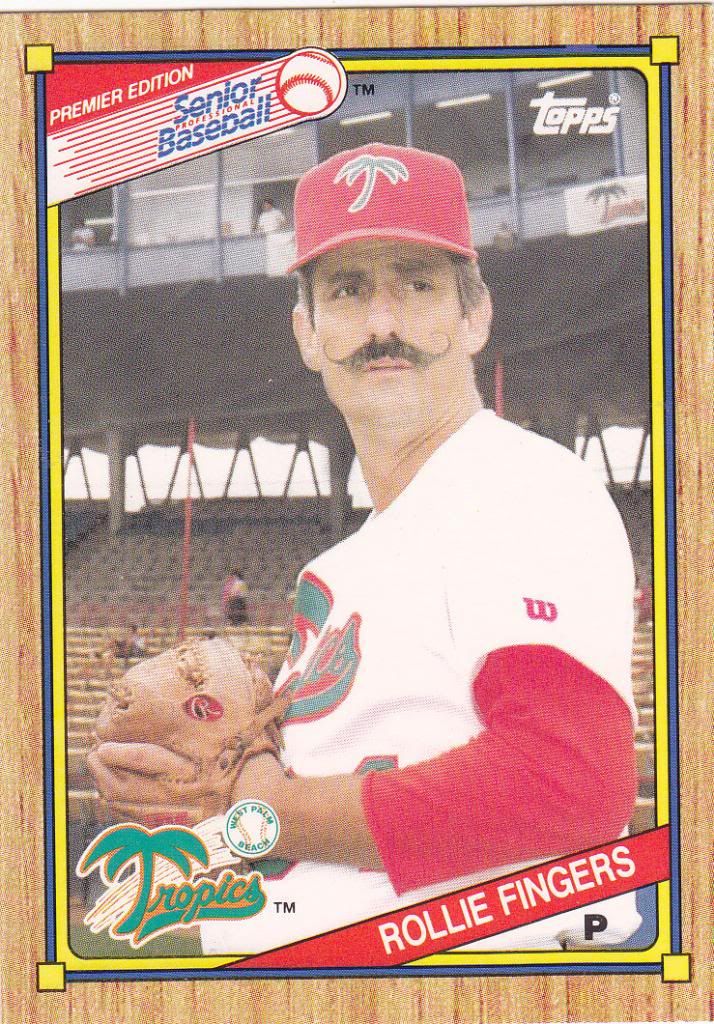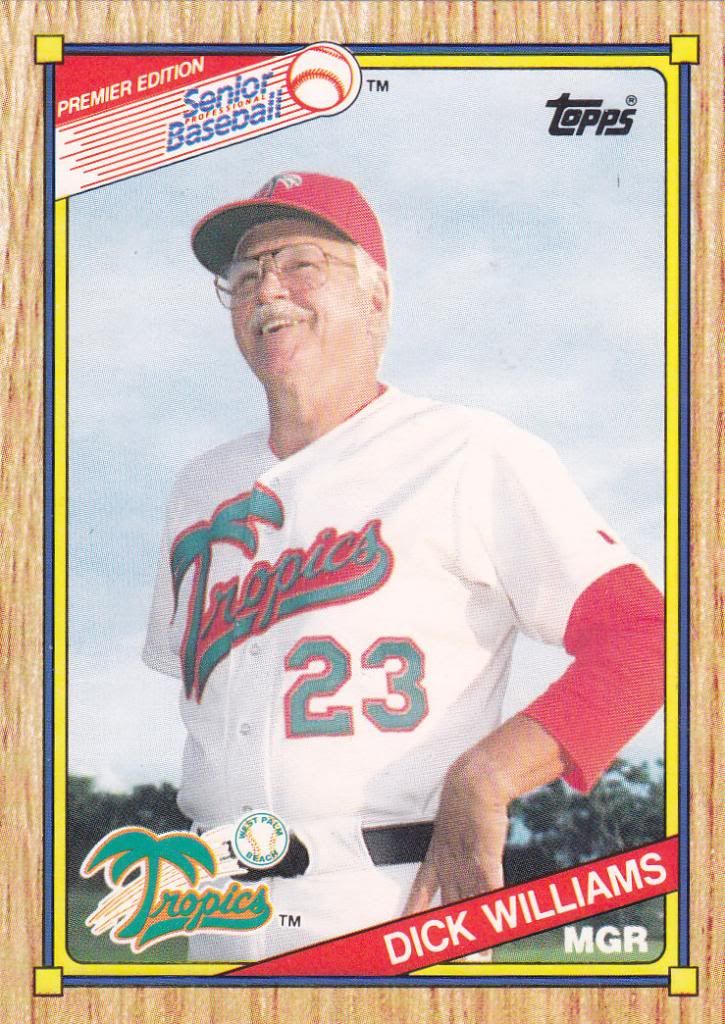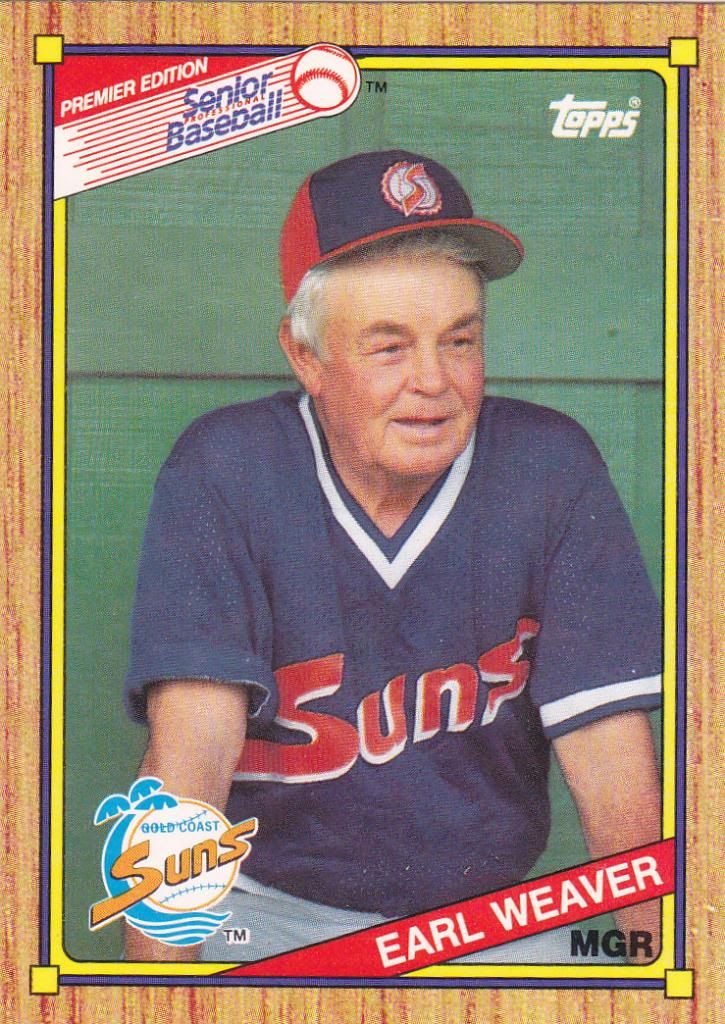 For a set mostly containing has beens, there are four hall of famers in the set, two managers and two players. The uniforms are appropriately garish for a league based in Florida, filled with over-the-hill players. My favorite is the Earl Weaver card which screams, what am I doing here and who put my shoes on.
Finally, there is this fine Walt Williams card. I will tell you that I know nothing about Walt Williams, other than he is a St. Lucie Legend and a very angry man. Actually, Williams was one of the older players in the league at 45 and was known as No-Neck throughout this career for obvious reasons. I also suspect his anger stems from being the third athlete in a major sport named Walt Williams on Wikipedia and second baseball player, behind Pop Williams, whose name was also Walter.
In closing, these are some fascinating cards from a time when people thought baseball was a popular enough sport to get fans to attend games with men of advanced age and diminished skill sets playing the game. Even a generation ago, the interest was minimal outside my own and quite honestly, aside from the garish uniforms, the admission from Rollie Fingers that he was destitute and needed to play ball again and this card set, few will have any reason to discuss the merits of the Pelicans or Legends again.