There are two ways to build a vintage set (not including buying the whole set at once, but where is the fun there), buying cards from various levels and difficulties, creating a gentle incline towards the end, where your problems are just finding the remaining cards you need and buying all the easy cards first, then trying to finish the set with all of the missing stars and short prints, a lot like walking through a valley, only to find a nearly sheer cliff-face reaching into the heavens in front of you.
For my T206 set, I've always managed to be judicious and left myself with a reasonable incline to finish, needing 23 cards, which only includes one short print and two inner circle hall of famers, making the sprint to the finish doable. For my 1973 Topps set, I walked deep into the forest and then realized...wait, almost all of the last 75 cards I need are either Hall of Famers or High Numbers. And there I was, at a bi-annual show last week, staring at the cliff face.
Finding one T206 card at the show, (a Christy Mathewson White Cap, only three times the price for a worse condition card than the one I own) and doing little more than feigning interest in a E92 George Stone, who while the 1906 American League batting champion playing for the St. Louis Browns, really didn't catch my eye, as caramel cards have drawings with softer lines and colors, lessening their appeal.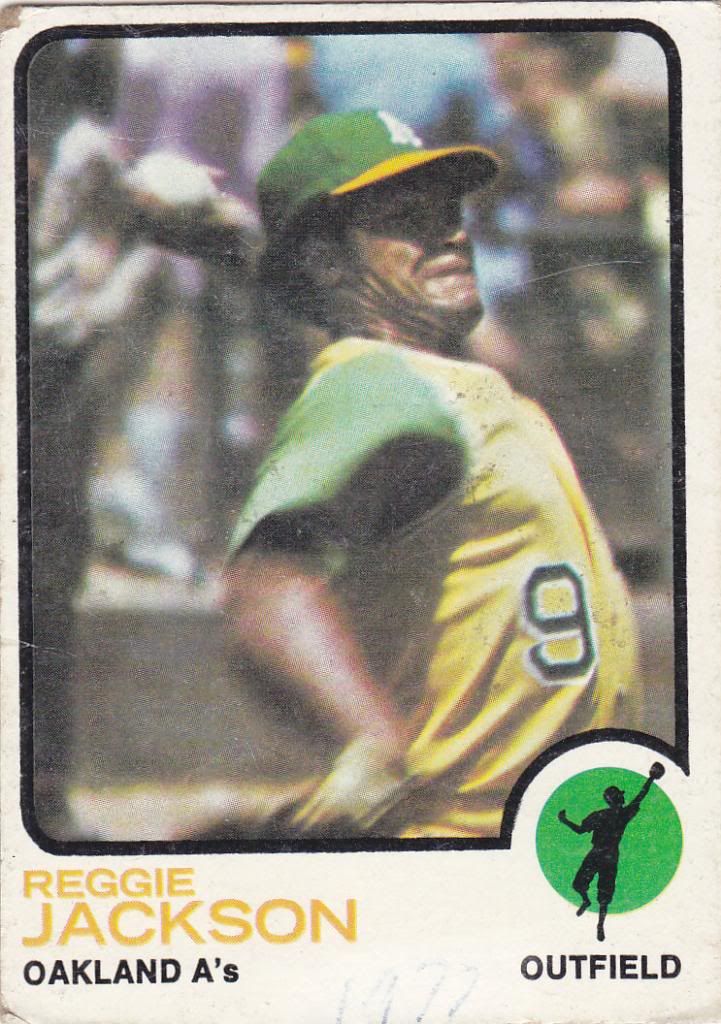 With those options foreclosed, I spent the better part of two hours picking through boxes to find 1973 Topps cards I needed for my set. Unlike the day before, where I purchased four 1973 Topps cards while antiquing, all duplicates, I managed to only purchase one duplicate due to a failure to update my list after Superstorm Sandy.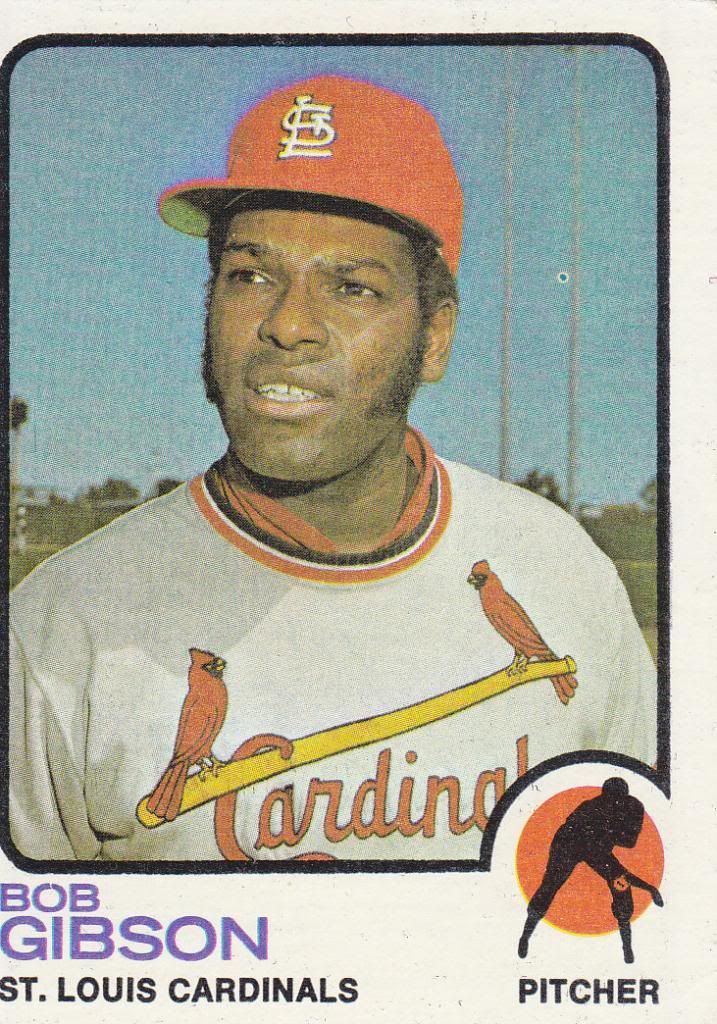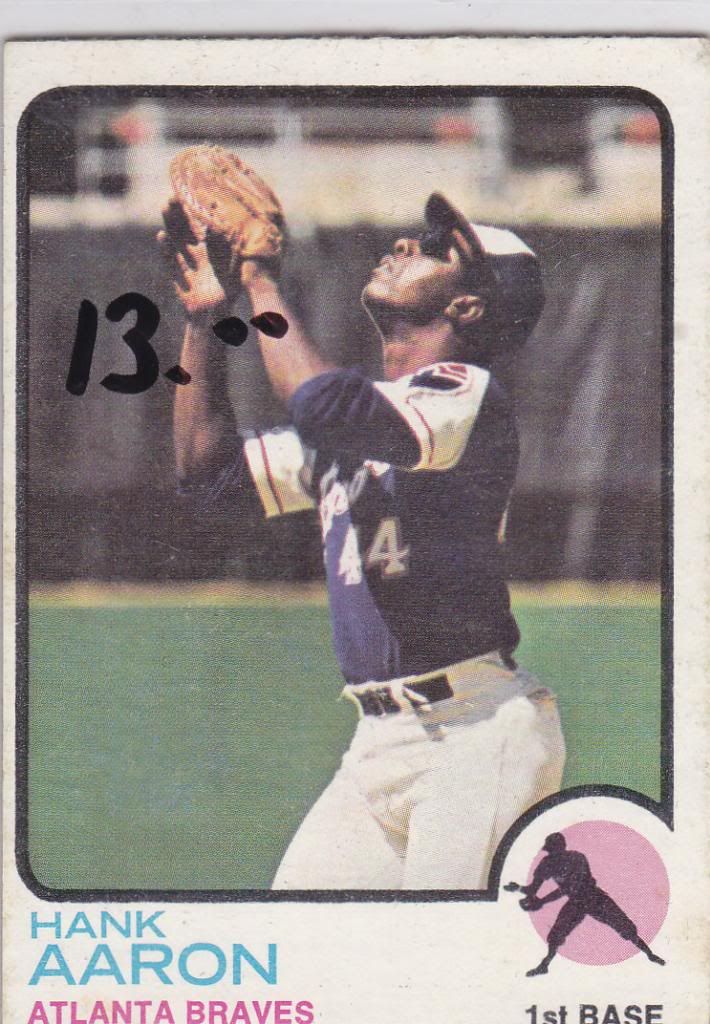 So, I sifted and I sorted and I discussed and even found a Babe Ruth and a Hank Aaron at a price I thought was fair (and significantly lower than listed on the picture above). I even picked up a Roberto Clemente and Bob Gibson, while making a significant dent in my high numbers. When the day was done, I added about 40 cards, mostly stars, high numbers and Mike Lum, who never came my way. I also only needed two cards to finish the first half of the set, Card 1, which contains Ruth, Aaron and Mays and 329 Ed Kranepool. I was shocked that no dealer had an Ed Kranepool available for purchase, given that his fame is localized and his skills vastly overrated. Nonetheless, I made progress on the tertiary set, behind my nearing completion T206 set and just started Diamond Stars set, where I am interested in scaling the mountain early and coasting to a finish line covered in commons.