I feel I am at a collecting cross roads. I am waiting for the cards I need to finish my T206 set to arrive from various states of the union, which was brought me back into collecting about two and a half years ago. In my youth, I always loved tobacco cards and the players of the deadball era, so it was a natural fit. I started with an Orval Overall which had seen better years, like 1913 and 1982, missing some borders and likely overpriced for the card, but it evoked a joy in me and got me started down the path. The card I am closing my set with is fantastic and will be here by the weekend and looks nothing like the Orval Overall seen below.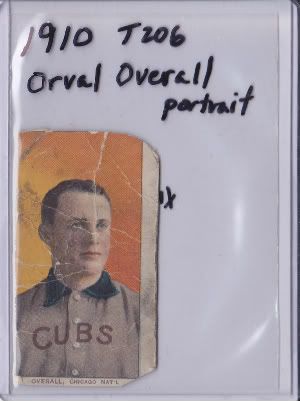 I thought the project would take me somewhere between five and ten years if everything went right. Well, things went a lot better than right and now I need a new focus. I thought about T205s like the McGraw seen below, but I find it hard to be captured by them. The other major tobacco offering of the era is the T207 set with an odd list of players and off-putting brown backgrounds. I suspect, aside from hunting down every last Orval Overall issue I can get my hands on (a new one is on the way for the none of you who care about Overalls), I will wander through a lot of different sets. I might finish my 1973 Topps set, which will almost certainly take me longer than my T206 set. Motivation is critical and while I love putting cards in albums, I don't necessarily love the 1973 Topps set the way I love the T206s.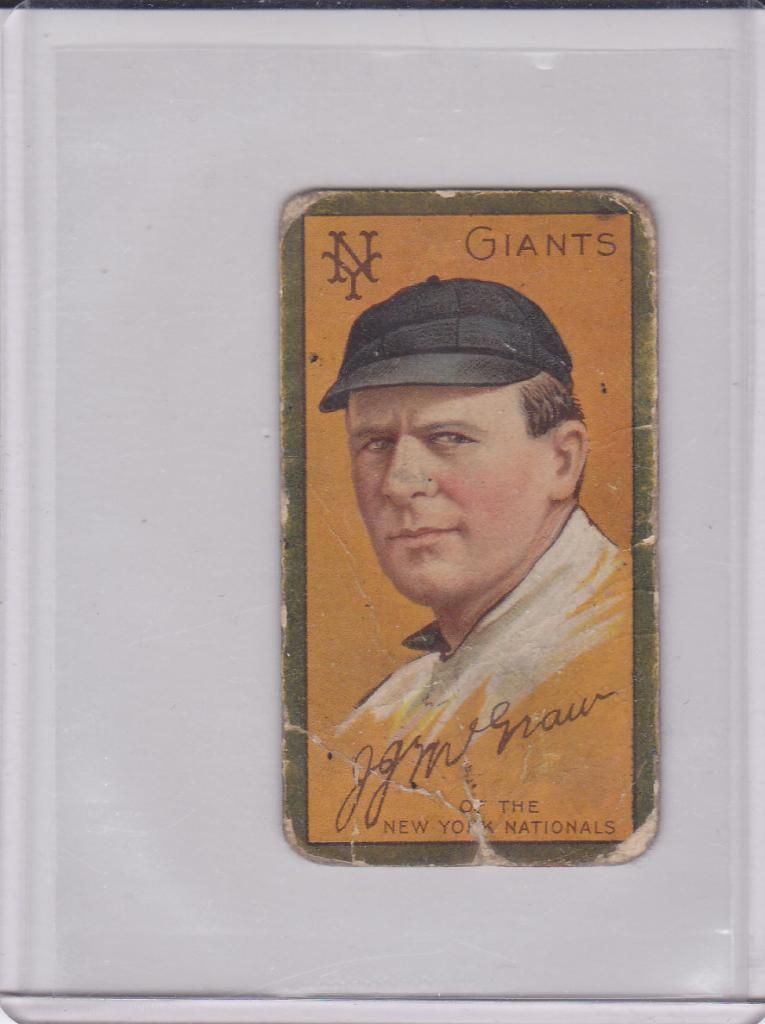 I also want to finish my 1910 Hassan Animals set. The first set I finished when returning to the hobby was a set of 1910 T59 Flags of the World. It took about two months and you would be surprised how many people were spoiling to move these cards. I found almost every difficult back and aside from one card, I had no trouble getting everything together.
I also think I will fill in some more cards of deadball era players on modern cards. I bought two Christy Mathewsons to close out the year, including the one below and entered a group break solely to add to my Ty Cobb collection (almost unsuccessfully).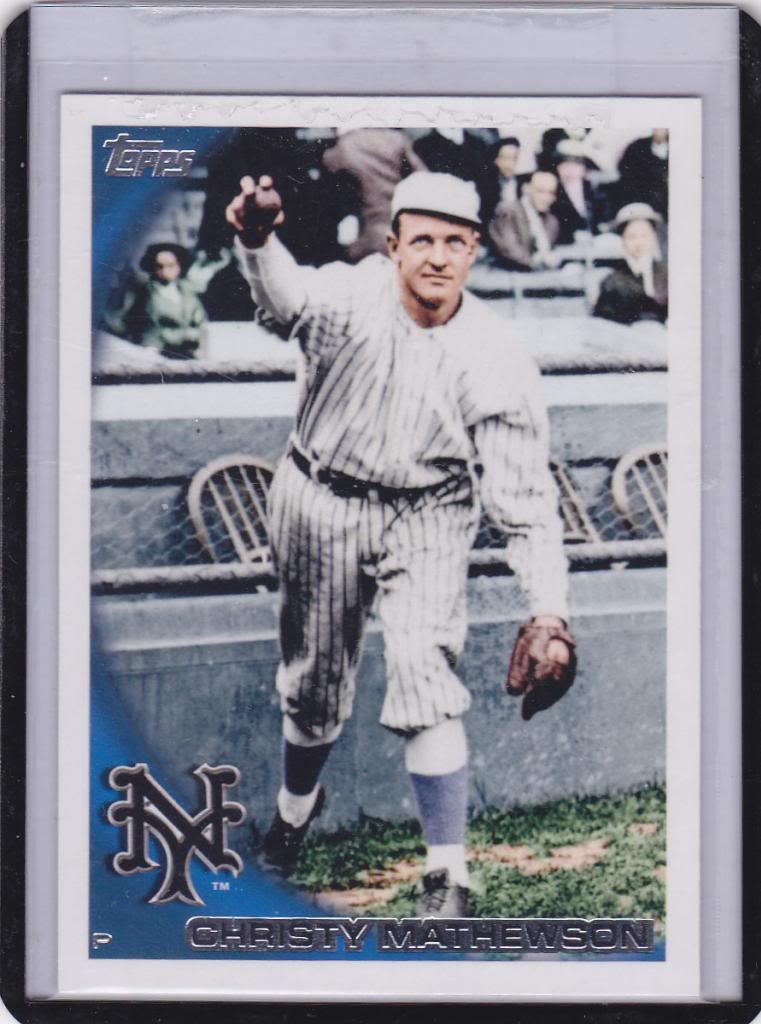 Beyond that, we will see Diamond Stars. The set is small enough to complete in a year, has cards with great color and images and is the only set from the 1930s which interests me, especially as it doesn't have incredibly cost prohibitive Ruths, Gehrigs or DiMaggios to chase. For example, below is a Hall of Famer I picked up as part of a lot of three about a month ago. I'll show the other two when I need something to fill up some column inches or internet white space.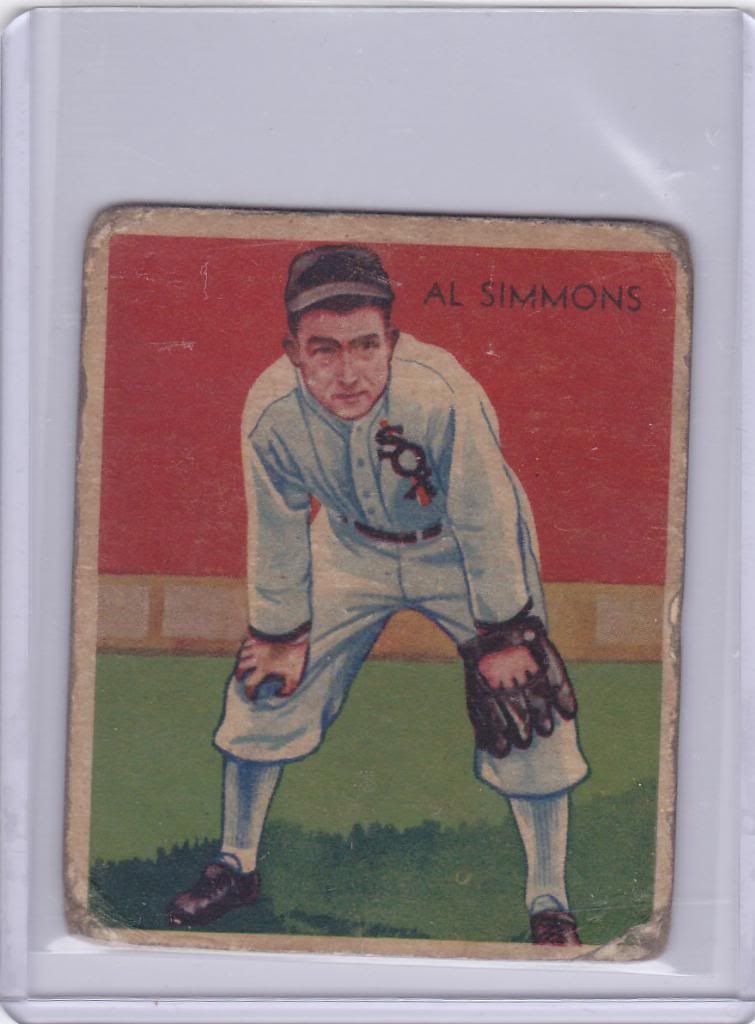 So, in conclusion, you might see less T206s and more Diamond Stars, but most likely you will see a great deal of purchases which just kind of happened.