If you bid on a card enough times, eventually one of them arrives at your doorstep. You bid, you get outbid, you lose interest, you come back, you bid on another, so on and so forth.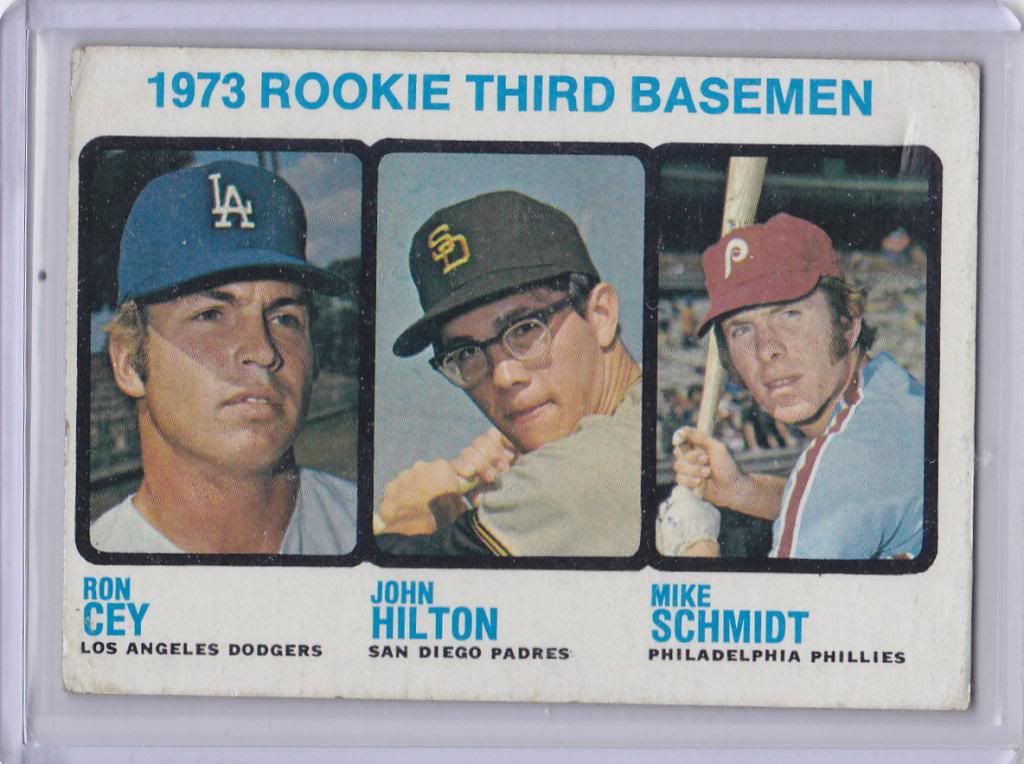 With the Ron Cey/Mike Schmidt rookie card, it was always a matter of time and a matter of saying, this will cost more than a blaster. In fact, I think it costs more than any other 10 cards I've bought for this set, possibly 20, since I ended up getting good deals on 1973 Topps cards throughout the last two years. The key is to purchase large lots with stars, which is how I ended up with a couple of really cheap Ryans and other fine stars.
The downside to purchasing the rookie card of the best third baseman of all time is that I am out of excuses for not finishing my 1973 Topps set this year. There are no difficult cards stopping me from finishing the set. No extravagant purchases left. While there is a Ruth and a Phillies team card with Mike Schmidt from the high numbers, there are no stars to stop me. I have to go to shows, search on eBay and find the last 34 cards to finish the set.
So, by year's end, the set will be completed. The pages full of cards and images of ballplayers from years gone by. The album bursting with cardboard, ready to sit next to the other album of 100 year old flag cards will be full and put away, with I satisfied in the knowledge that I've put another set to bed.