Each card set is really a product of its time. Current sets are slick, shiny, full of computer generated images. Tobacco cards represent a more pastoral time in American history, full of stiff portraits and action shots set against a dying sunset, often in front of a grandstand of a bygone era. And then, there is the art deco madness that are the 1930s Diamond Stars.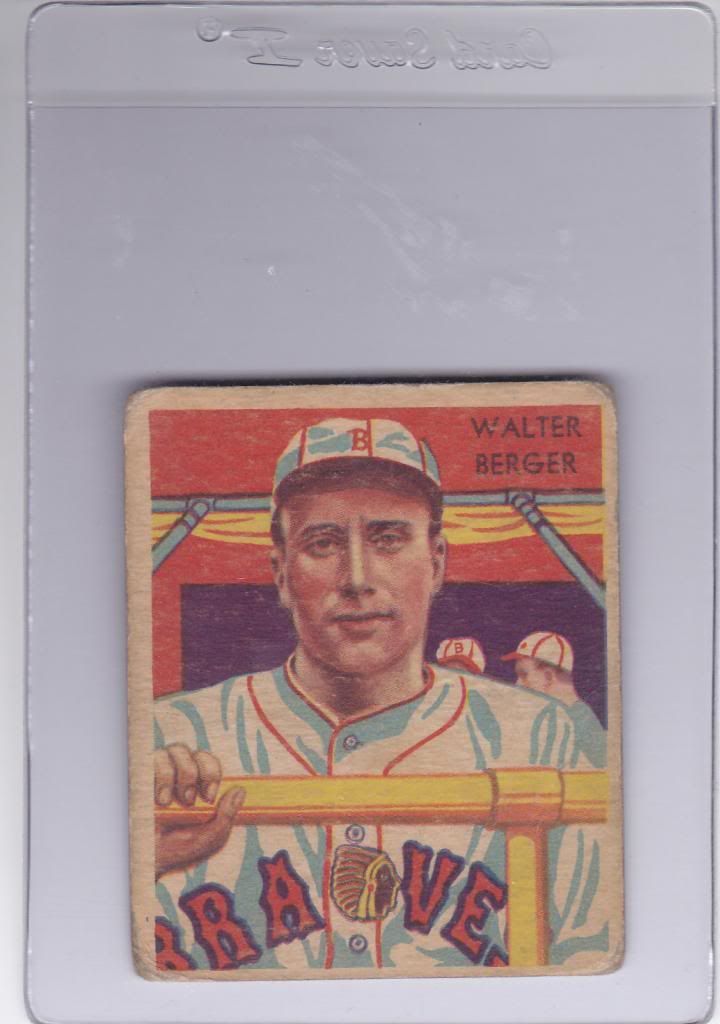 As you can see, these cards have large images, sharp lines and bold colors, almost a full contrast to the dreariness of a great depression ravaging the country. I cannot imagine another time in American history that you could design this set. The set itself is small, only 108 cards in total. It also lacks the two biggest stars of the day in Babe Ruth and Lou Gehrig, which makes the set less desirable than the similarly timed Goudeys, but also makes completing such a set far more affordable. So, after pawing through the 5 tobacco cards at the show (either owned or an Eddie Collins yellow silk...and silk cards rarely interest me). I asked to see the Diamond Stars and selected the Wally Berger, the slugging center field star of the moribund Boston Braves. Actually, this whole transaction took over 20 minutes, as another patron droned on and on about how many high-end expensive cards he owns and has sold. I was glad to waste my time to give this poor shell of a man a few moments of self-importance that he didn't deserve. But seriously, let me buy my cards!
After this purchase and some additional wandering, I found a few unopened 2010 Topps T206 Hobby packs. The seven packs sat in a well-worn and faded box, which failed to stay open. Given their limited appeal, I asked about purchasing the entire stack and was quoted half-price, so the vendor would never need to lug this mostly empty box to a show again.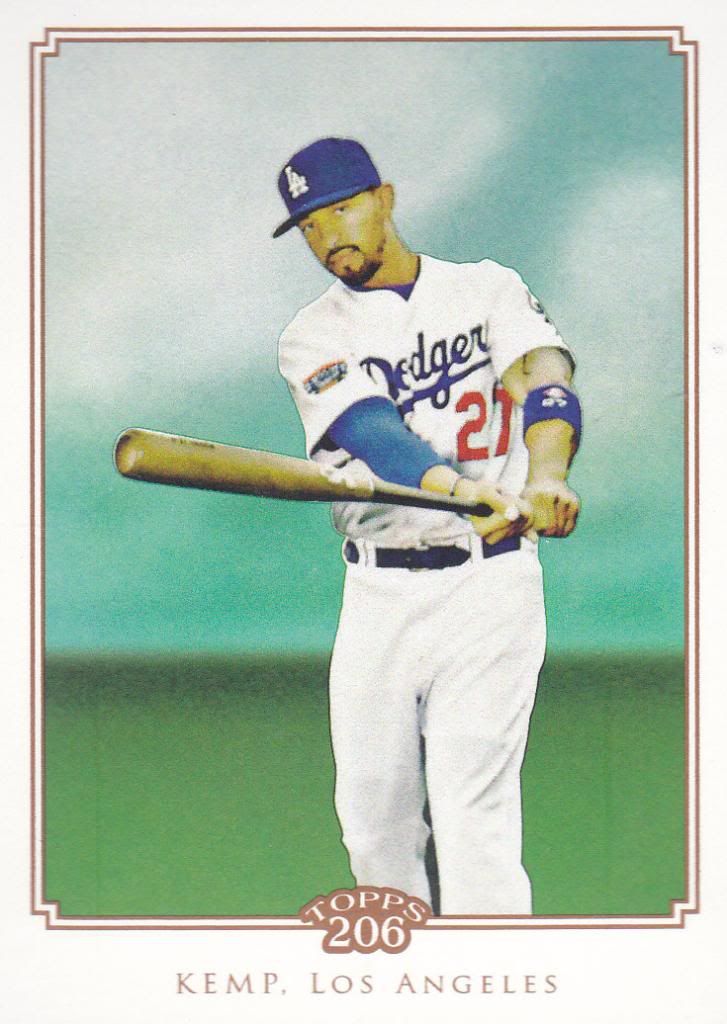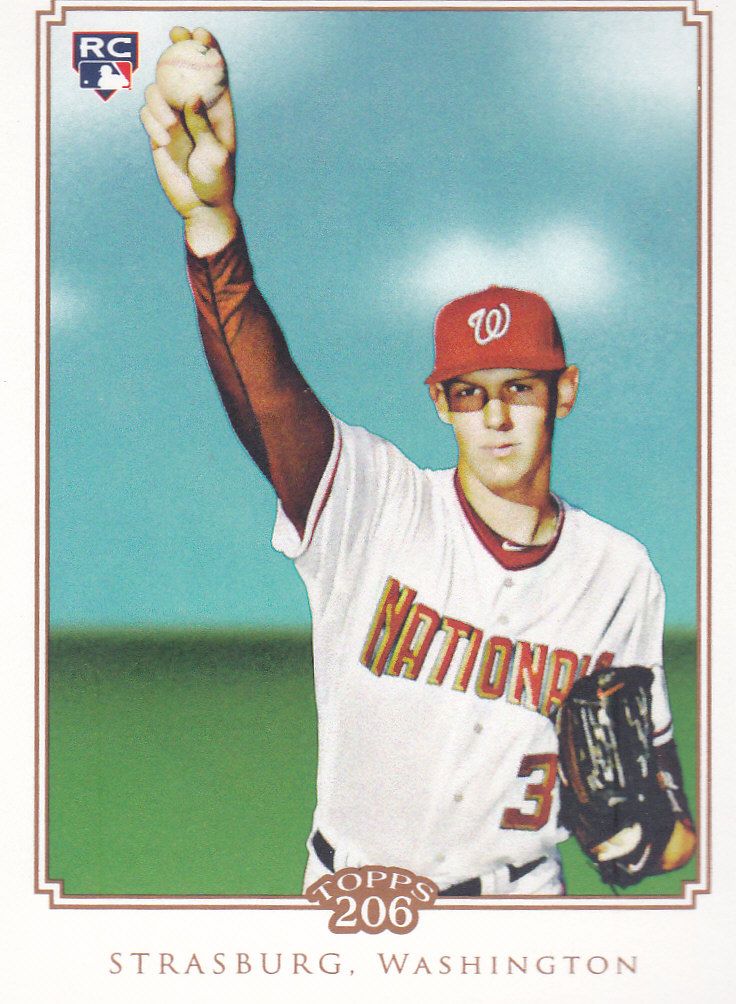 The packs didn't reveal much in the way of great cards. I did knock seven minis off my set list, including a Musial. I also picked up three short prints, including the Strasburg seen above. This is the second Strasburg I pulled from one of these packs. Back in 2010, I sold the short print Strasburg for nearly the price of the blaster I pulled it from. Today, this card would barely sell for the price of the pack I pulled it from I also pulled the Kemp, which I'm showing for all of the Dodger fans with blogs. As an aside, most bloggers seem to be Dodger, Brave or Yankee fans, which seems like an adverse sample size of baseball fans.