A few weeks ago, I wrote about a purchase of two T206 cards as a package deal, only needing one of the two cards for my set. My goal was to trade
Hub Perdue
for another Southern Leaguer or in the alternative, sell the card for about half the lot price to recoup some of my investment and keep the
George Paige
, which moved me one card closer to completion.
Well, I was able to find a match fairly quickly and added the below Charlie Fritz to my set.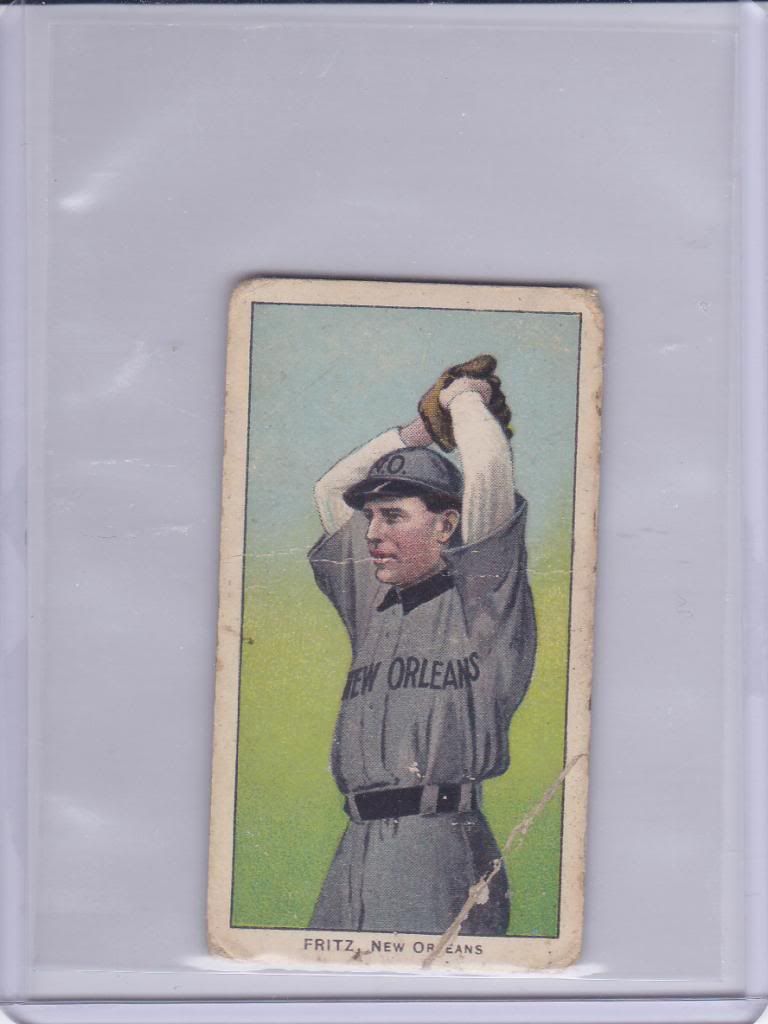 The Fritz might be a shade rougher than the Perdue, but perfect matches are few and far between.
As to
Charlie Fritz
, little is known about him. He pitched one game in the majors for the Philadelphia Athletics in 1907. He was a left-handed hurler, who aside from his stint in Philadelphia, spent the remainder of his career pitching across the old South in a variety of leagues. His pitching record in the minors is limited to wins and losses, where he did not seem very successful, as he rarely cracked .500.
In my mind, the most interesting fact is no one knows how Charlie Fritz batted. Growing up, I always loved the
MacMillan Baseball Encyclopedia
, but wondered, especially in the earlier years, why there were blank spots where someone batted or threw. As I learned more about the world, I realized that record keeping was spotty and while the internet leads us to the opposite conclusion, not everything was recorded. However, according to Fritz's batting record, he batted at least 889 times in the minors and yet there is no record of whether he batted left handed, as he pitched, or right handed, in opposition to his throwing. I guess it just bothers me that we care enough about his baseball card to still ascribe value to it, but care not for the basic information for the man the card is based upon.