So, a few weeks ago, I showed a Dodger of some interest on this blog. It was a double of a card I obtained a year or so ago when I was on the great Dodger hunt of 2011. That same day, Greg from
Plaschke, Thy Sweater is Argyle
reached out about its availabilty and after some back and forth negotiation, we were able to rehome the Dodger from close to its ancestral home to their current home. I won't spoil the surprise of what I traded away, but instead will show the package Greg put together for the lonely card which crossed a nation.
The Von Joshua moves me one card closer to completing my 1973 Topps set, which at the current rate of movement on my part, should be finished just shy of 2073. One of these days, my focus will return, probably once I've finished with my T206 set and a smaller pre-war set, which eliminates the N173 Old Judge set from contention. Greg was also able to take some of the cards off my 2012 Topps set list as well.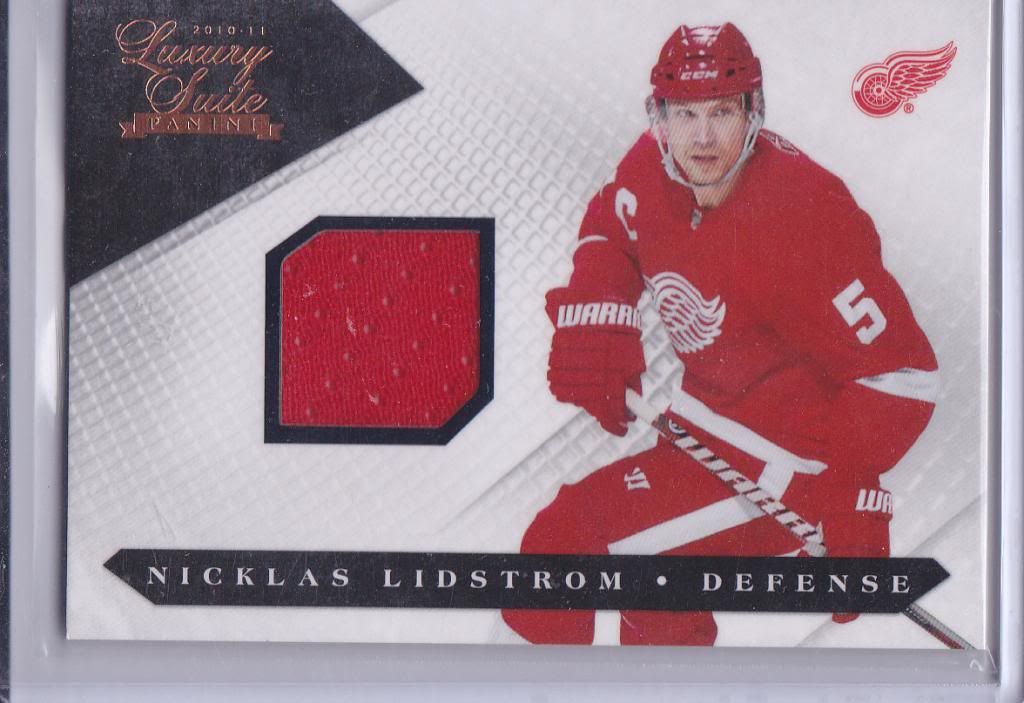 I also gained his very nice Nicklas Lidstrom relic, numbered 260/599. As another offensive minded defensemen, I am overjoyed to add a relic of his to my collection. I'm rapidly moving my way through collecting something from all of my favorite defensemen, with Sergei Zubov moving to the top of the list. Given that blogging was essentially non-existent, it is quite possible that this is the first time a Sergei Zubov relic topped any list in a blog.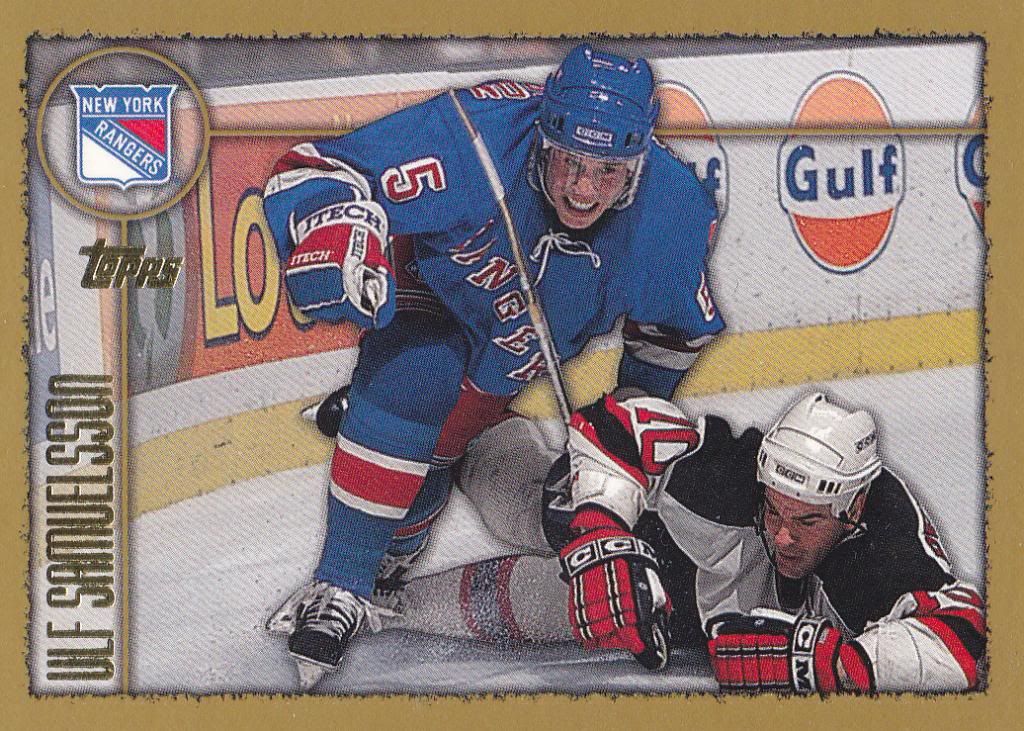 I asked for the Neely, not because I am a Cam Neely fan, but instead, because I have a soft spot for Ulf Samuelsson, much like the insides of Cam Neely's knee. I regret not tipping the card on its side when scanning and saving, to show the card equivalent of Cam Neely going down. The Samuelsson itself was a very pleasant surprise in the package and a real favorite. This is also not the last we will see of Cam Neely's relic on this blog, as he will make a return appearance with his old friend.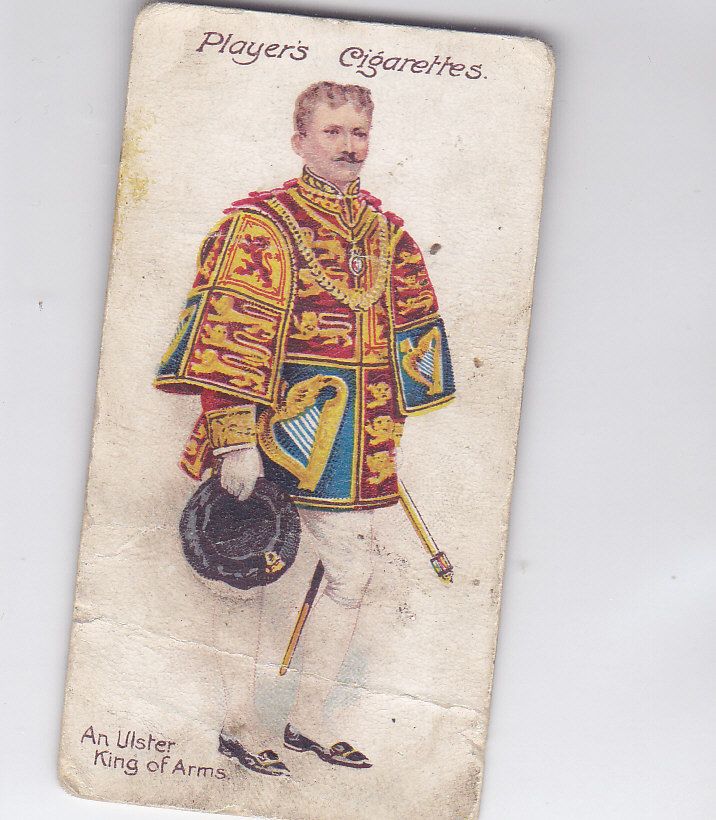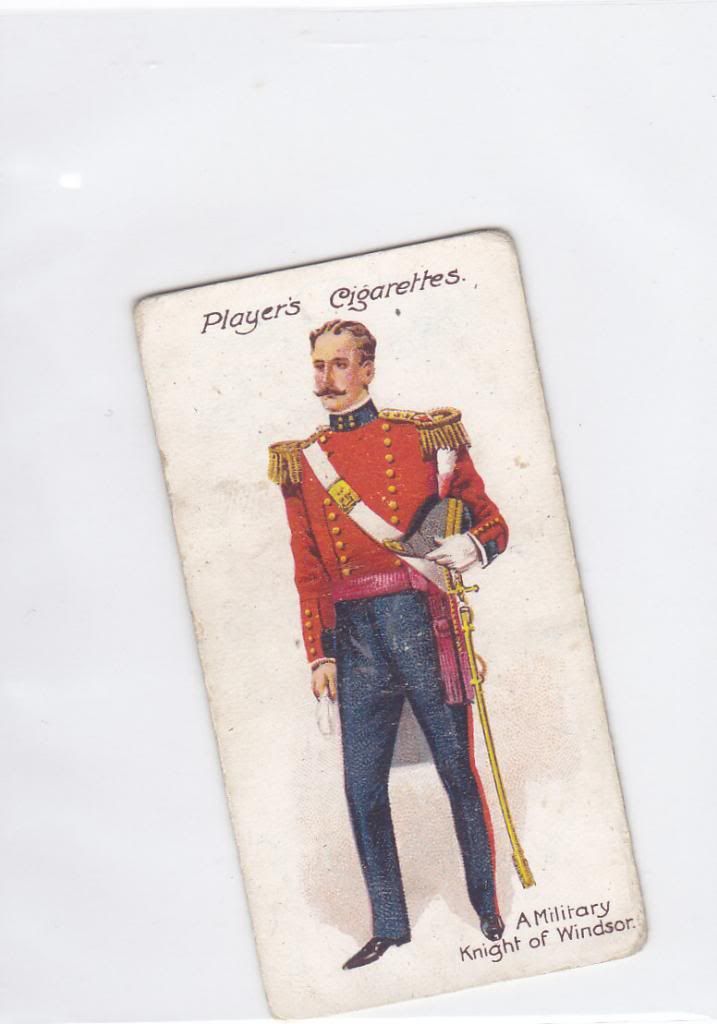 Finally, we had these fine cards. Player's Cigarettes is a British tobacco company, responsible for many of the tobacco cards still in existence today. They issued cards containing cricketers, footballers, birds, plants, animals and men in uniform. Before getting them, I did not know much about them, other than any time you can add something Ulster to your card collection, you pull the trigger, given how rare is it that Northern Ireland is represented.
The cards themselves are part of a 25 card set of Ceremonial and Court Dress cards. Doing a little sleuthing, I discovered they are from 1911, making them just shy of the oldest cards included in the deal. I've never said no to adding any new tobacco cards to my collection, though of course, I will now need to avoid searching out the last 23 to complete the run.
Thanks again to Greg for sending these great additions to my collection.