With time dwindling, I stop by my regular dealer's table. Usually, I stop after a quick tour of the show, in case there is anything must have at one of the other tables, but today there was no time for such tomfoolery. He knows I primarily collect pre-war cards and asks if I'm interested in actors and actresses, which I'm not, along with strip cards, which I despise. There is something so amateurish about a card on a piece of cardboard with a simple drawing on it. Below is a copy of one of the few strip cards I own, mostly because of the horrible printing error on the card.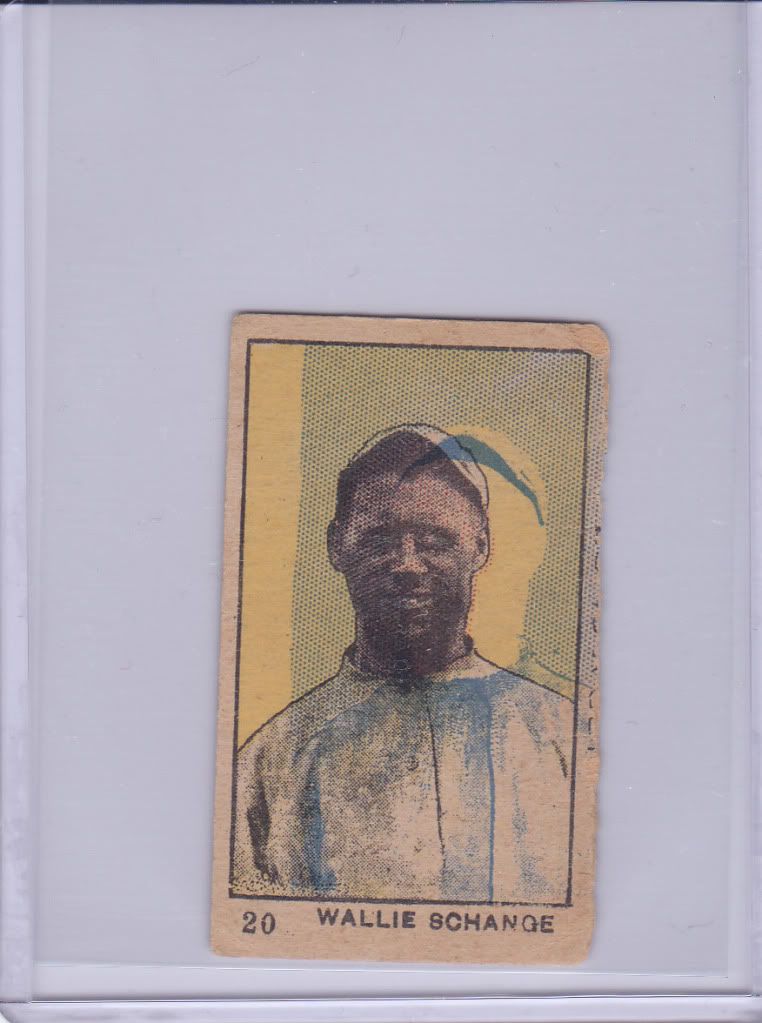 With the likelihood of a decent purchase flying out the window, I start leafing through his stacks of cards, which often have something interesting in them, even if I am not actively seeking these cards for purchase. About 15 cards down in the second stack I pick up, there are two 1930s Diamond Stars,
Cliff Bolton
and HOF
Chick Hafey
. For the record, Chick Hafey is almost certainly the worst Baseball Hall of Famer, since he played in 100 or more games 7 times in a season and was what you would call a regular maybe four times. While a fine hitter, he wasn't an all-time great for a few seasons, which is pretty much what you need to be as a Hall of Famer with 4,600 AB or a packed committee like Roosevelt's plans for the Supreme Court.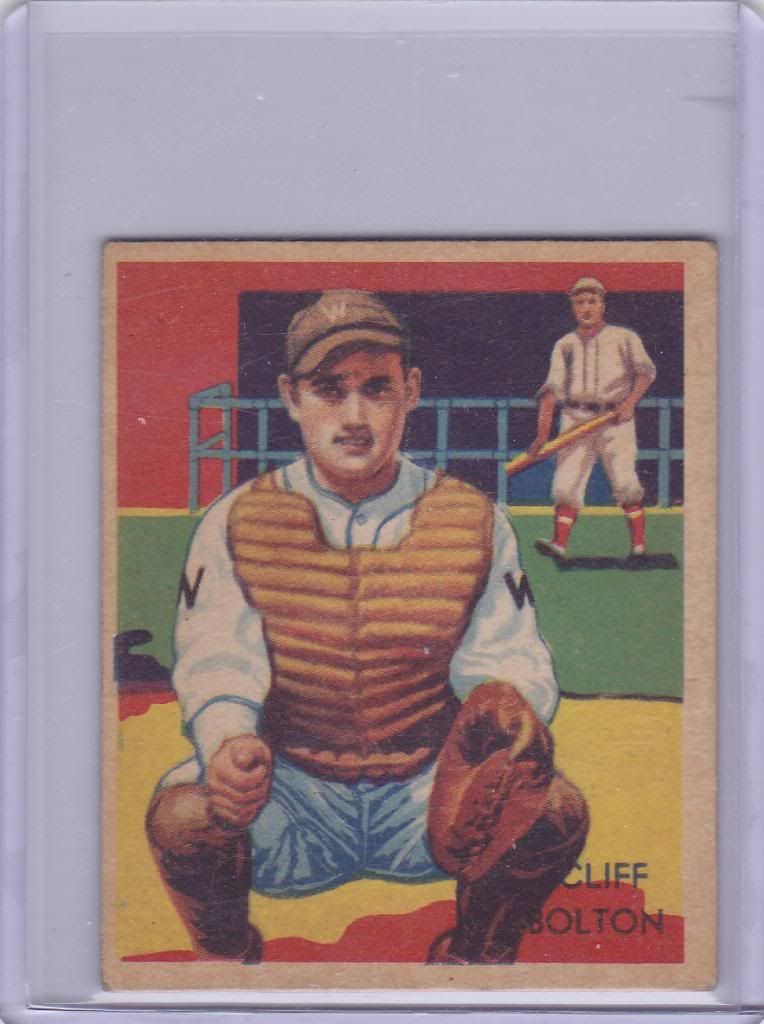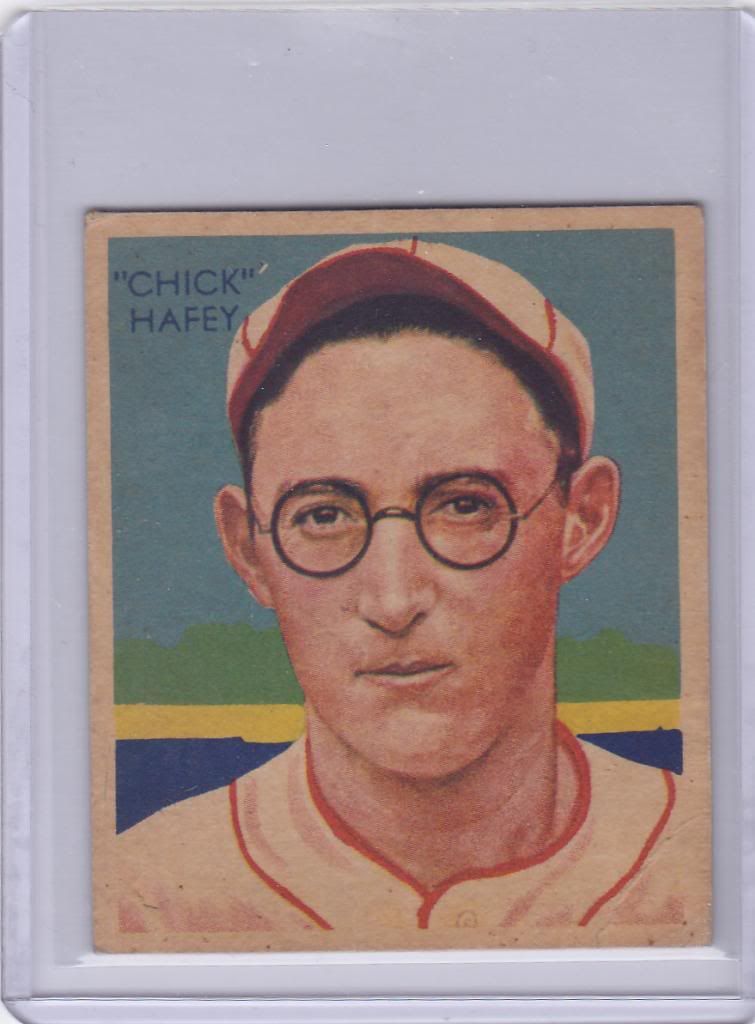 Nonetheless, having decided to collect the entire Diamond Stars, I purchased both cards at a reasonable price, even after you factor in the Hall of Fame premium on Hafey, which ended up costing me just as much as the entire Goudey lot below.
The design and color of the Diamond Stars are just so stark and appealing. As there is no Ruth, Gehrig, DiMaggio or Williams in the set, the overall costs are far more affordable than the other 1930s sets. And as I start to wind down my T206s, I need to have something else ready to take the central role in my set collecting. I swear, just one more post regarding what I bought at the show, which I will save for tomorrow. As you will see, I did not save the best for last.